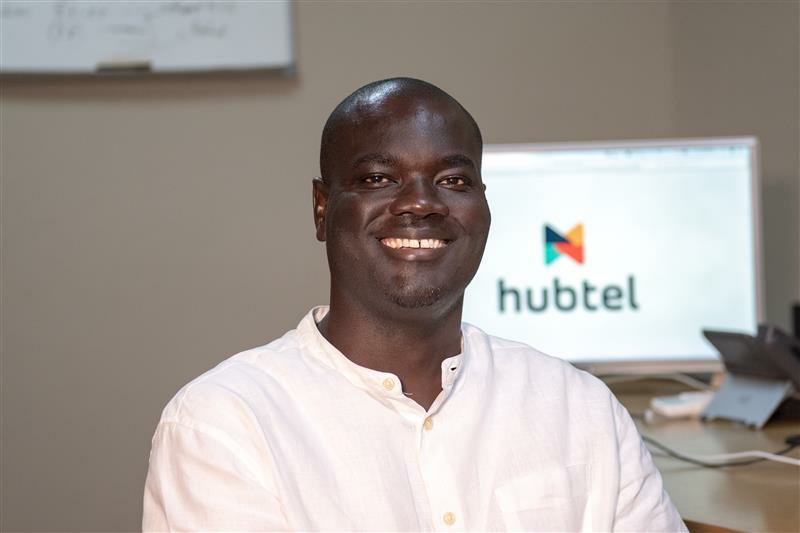 Find inspiration in Alex's story:
Born in Nsawam in Ghana, Alex schooled in St. Anthony's basic school in Dansoman, had his secondary education at St Augustine College and read Chemistry at the Kwame Nkrumah University of Science and Technology (KNUST) for his tertiary education.
Intriguing fact: On the last day of university Alex and his roommate packed and sold their belongings and started Hubtel with the money because they wanted to build something for themselves.
He recommends Sam Jonah's Book & the Remaking of Ashanti as his inspirational books and also finds inspiration from the life of Nelson Mandela especially when he feels impatient and agitated.
Seeing a computer in 1993 and experiencing the internet in 1995, Alex Bram is now the CEO and Co-Founder of Hubtel and a technology entrepreneur.
HIS PERSPECTIVE ON LEADERSHIP
"A leader has a vision of where he is taking others" Alex believes that a leader before offering to lead people must have taken himself on a physical or mental journey of his vision for his team.
Defining a leader in his own words, Alex identifies a leader to be "someone who takes people where they can't normally take themselves ". The destination is a place, an idea or an experience that people undoubtedly cannot take themselves on particularly in a group setting. The reason he considers is because of the difficulty to get a group of diverse views to come to a consensus.
A leader then, is the one person that is able to position himself at a desired place, be it a vision or an ideology and shepherd his remaining companions/followers to that same place.
A LESSON FROM THE WORST LEADERSHIP MOMENT
Being made Chairman for the Republic hall week in 2003, Alex was determined to change the less anticipated celebration into huge success and one to look forward to there on.
Together with his team of (7), they pulled it off successfully. However, there was a setback to this success: he had been so occupied that he overlooked some details, leading to loss of part of the generated funds and it brought up issues for him.
But it was this bad moment that brought in a big lesson: 'a leader must have a holistic knowledge of his/her vision and all activities' as Alex puts it. As a leader you must have listed all factors pertinent to your vision (even the least of it) and closely keep his/her eye on it. And should you for a good reason find it extremely difficult to do, appoint accountable people to take charge.
Because that little thing you will overlook may be the very thing to shake the foundations and even succeed in ruining long built success.
Thanks to this experience, Alex in Hubtel today, pays attention to something as frivolous as the thorough cleaning and upkeep of the office, an unforgettable lesson it's been!