Prof. Elsie Effah Kaufmann began her education at ATTC Demonstration School, Winneba, and Nana Kwaku Boateng Experimental School, Koforidua. She then proceeded to Aburi Girls' Secondary School. She went on a scholarship to the United World College of the Atlantic in Wales in1988, where she received an International Baccalaureate Diploma, after passing with distinction. She obtained her Bachelor of Science in Engineering (BSE, Cum Laude), Master of Science in Engineering (MSE), and Ph.D. in Bioengineering from the University of Pennsylvania.
After her graduate studies she received her postdoctoral training at Rutgers University, serving also as founding director of the Cell Biology Laboratory at the New Jersey Center for Biomaterials, and joined the University of Ghana in 2001 where she began her teaching career.
She joined the Physics Department, where she taught undergraduate courses and also assisted teaching at the Dental School and the then newly established Physiotherapy Department. she was the first female to be appointed full-timeto the Physics Department. she was a member of the committees that prepared proposals for the establishment of the Departments of Physiotherapy, Radiography, Audiology and Medical Physics between 2001 and 2006.
Prof. Elsie Effah Kaufmann was appointed as the first Head of the Department of Biomedical Engineering in 2006 and served as Head for a number of years (2006-2012, 2014-2016). As faculty and Head of Department, she was dedicated to student welfare, high quality academic work as well as the growth and visibility of the Department.
She is currently a member of the University of Ghana Centre for Ageing Studies.
Prof. Effah Kaufmann has contributed immensely towards the development of Science education at all levels in Ghana and beyond. She has been the Host and Quiz Mistress of the Ghana National Science & Mathematics Quiz TV Programme since 2006.
Prof. Effah Kaufmann is currently a Visiting Scholar at the newly-established Department of Orthotics and Prosthetics at University of Health and Allied Sciences (UHAS). Prof. Effah Kaufmann has won a number of prestigious local and international awards as a result of her hard work and success. In 2009, she was the recipient of the University of Ghana's Best Teacher Award for Sciences and was the 2011 winner of the prestigious International Women's Forum Leadership Foundation Fellowship.
This Fellowship enabled her to acquire certificates in Leadership Development from the Executive Education Programs of INSEAD, Singapore and Harvard Business School, USA.
She is also the 2019 Glitz Africa Honoree for Education Excellence and the winner of the 2020 Feminine Ghana Achievement Award for Education (General).
Prof. Effah Kaufmann has been featured in Who's Who in Ghana Publication, 2019 and as an Inspirational Person in the Those Who Inspire Ghana Book, 2020.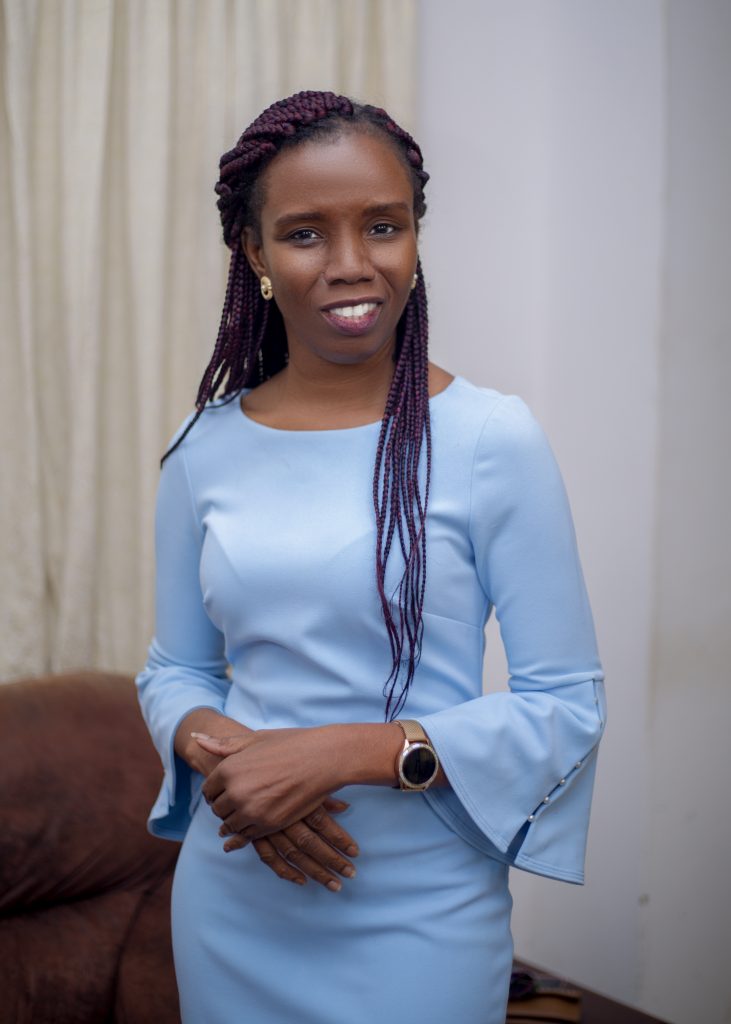 Prof. Elsie Effah Kaufmann
Prof. Effah Kaufmann believes in being principled with time management and hard work.
She hopes for an Africa where we are aware of what we want and work towards it. Prof. Effah Kaufmann loves reading and traveling.