Mr. Bernnett Brako Asiamah, CEO and Creative Director of 'Bello Couture Gh', has strongly expressed his discontent about the lack of support for the creative arts industry.
He bitterly complained that the creative arts industry which includes fashion receives no aid from the government to support their production.
"The government has done nothing for Bello Couture and I won't lie about it, the government has done nothing for my brand as far as I started and it's been six years. There's been no benefit with regards to shipping, bringing fabrics to Ghana, production, and I mean everything." he lashed out.
Asked about 'what his first policy would be should he be elected as a president for Africa?' he declared that it will be to focus on the creative arts industry and create avenues for people to exhibit their creativity and gain adequate support.
"Trust me Ghana has a lot of amazing talents but the question is who would hold your hands to whoever will help you develop and bring out your talent" he lamented as he spoke on Daakye Kanea Leadership Podcast.
The young designer compared Ghana to Rwanda saying that the latter is fast developing because much attention is given to the youth and talent development.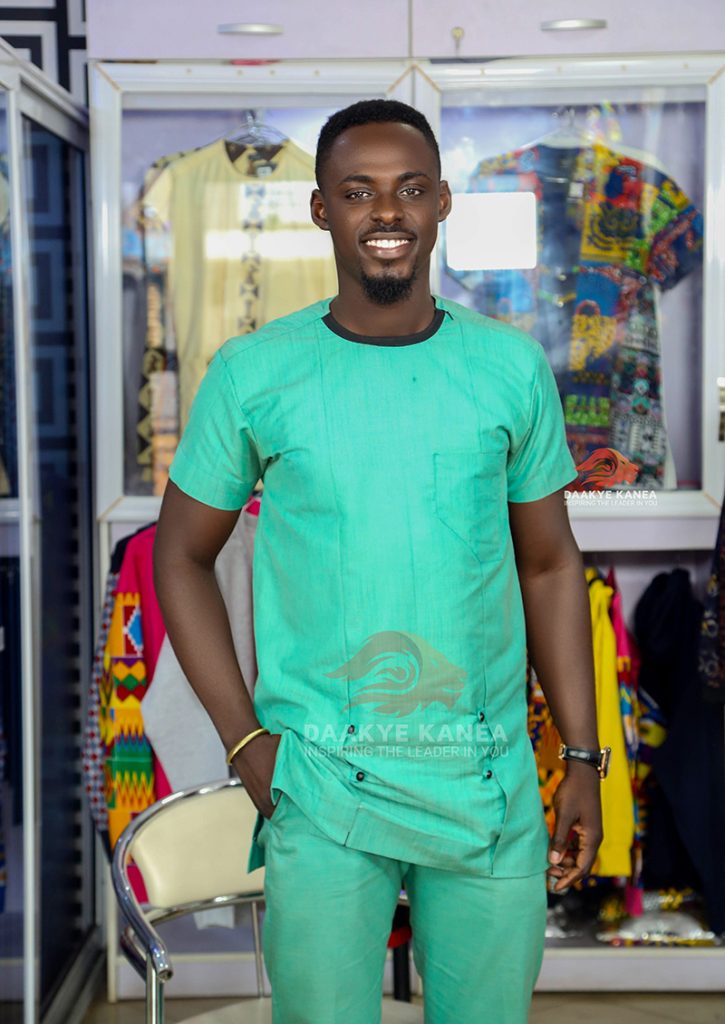 He further professed that his vision is to use his brand to propel Africa positively to the outside world. "No African brand has a lot of outlets in big malls and cities globally, in at most 3 years Bello Couture should be able to propel Africa everywhere in the globe." He asserted.
Mr. Asiamah also discussed that the commonplace of politicians that they are empowering the youth are words that cannot be assessed for results.