Born on 6th September in Accra, to Mr. Joseph Aseweh Awudanpugie & Madam Margaret Wetia, Dr. Patience Aseweh Abor hails from the Northern Region but lives in Accra. She is married to Professor Joshua Y. Abor with whom she has three (3), beautiful children, with.
She attended Our Lady of Fatima primary school in Tamale and Yapei Presby Primary & JSS and proceeded to Nungua Senior High School. She furthered her education at the University of Ghana for BSc in Nursing, Cape Peninsula University of Technology (South Africa) for her MPhil in Health Services Management, and to University of Southampton (UK) for her Ph.D. in Management.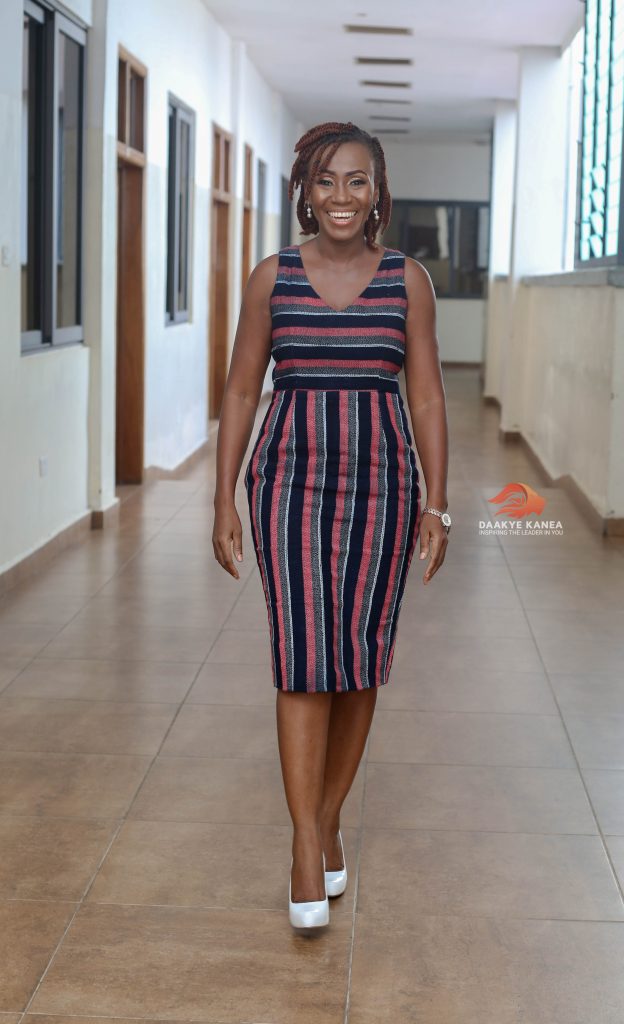 MEET
DR. PATIENCE ASEWEH ABOR, SENIOR LECTURER AT UNIVERSITY OF GHANA BUSINESS SCHOOL (U.G.B.S)
Dr. Patience Aseweh Abor is currently a Senior Lecturer in the Department of Public Administration and Health Services Management at the University of Ghana Business School.
She is an analyst with African Economic Research Consortium. Her research interests consist of healthcare governance, health service management, health policy, and socio-economic effects on health outcomes.
She is also one of the renowned gospel musicians in Ghana popularly known as Wegeiwor. She is the writer and composer of "Oh Jesus", "Alijanda" and other famous gospel songs we know in Ghana.
Dr. Abor stands for Integrity, Humility, and Courage because she believes those are the three key attributes that make a leader stand out.
She envisions a self-reliant Africa, where the continent will not have to depend on other nations for aid.
She loves to sing, dance, act, and also loves to perform.